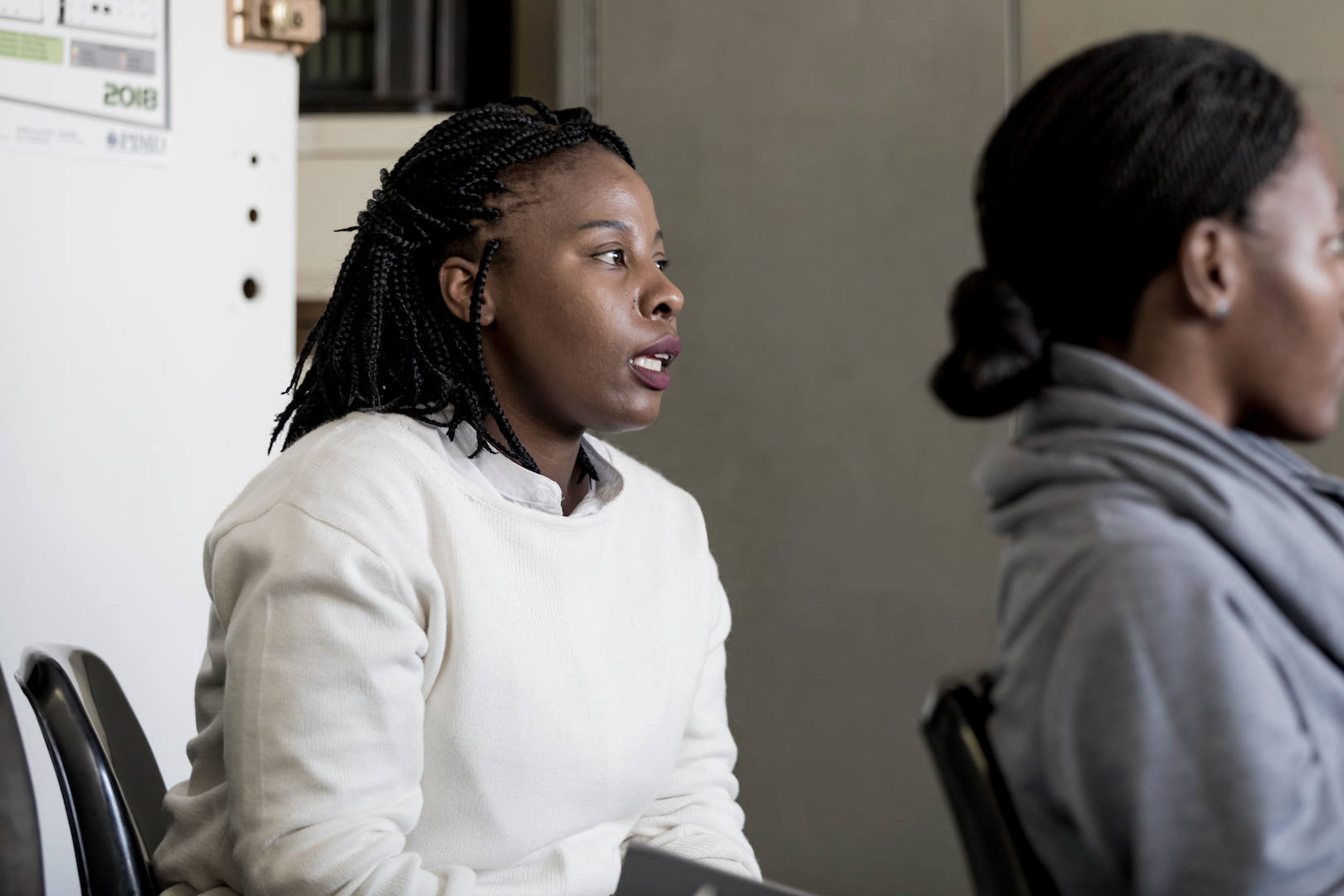 Manape Precious Shogole is a Master's candidate in Anthropology at the University of Witwatersrand, South Africa. She graduated with a triple major in Anthropology, Geography and International Relations (2015). Additionally, her training is in marketing and advertising. She has completed her Anthropology honours programme (2016) under the scope of South Africa's socio-economic issues. The title of her research report is "Thrift Shopping and the construction of personhood". It deals with self-styling, body representation, fashion and the creation of self-using second-hand clothes from the street markets in the Johannesburg CBD. Shogole has tutored in the Anthropology department, working with first years students on topics related to 'decolonialisation' and 'everyday resistence' (2017).
After being granted a scholarship in the Geography department at Wits under Dr. Melanie Samson's research, entered through the Memorandum of Understanding (MOU) between Pikitup and Wits (2017). She is currently completing her thesis, built on the topic "Lives in the source: Everyday life and politics of waste-picker integration in Urban Johannesburg."
Manape Shogole being a poet and a host of spoken word scene in Johannesburg herself, has contributed to the literary scene in Bavaria, acting as the annual 'City Writer' of 2016. With her attentive eye for questions around feminism, exclusive mechanisms of contemporary society's and the time-traveling capacity of literature.  She has worked on the poetic estate of a local poet, Hilde Marx, who was forced to go into exile to the US in the 1930s, after being persecuted by the National Socialist regime. Together with Dr. Katharina Fink, Manape Shogole has 'updated' the topics of Hilde Marx for a contemporary audience.
What does it mean to be black and queer? This short documentary is entering into a dialogue about African spirituality and sexuality. It starts by introducing a traditional healer who talks on sexuality as a dual concept, then builds on how the body and the spirit is  explained in 'sangoma' terms. It is focused on showing the streets of Johannesburg as both a space of violence for queer people and a safe space to express self-love and affirmation without being judgemental. The documentary is on real life experiences, concerns about after-life: beyond the body, and sending inspiration to the people who have not yet come out of the closet. It also highlights a certain percentage of people in South Africa, predominately in township areas who still have a negative view on homosexuality. Further looking into the work of Professor Robert Thornton "Healing the exposed being", who says that dancing can be one of many acts leading to sex? The work is featuring an opera singer Maseka Qaka and Jazz artist, Mawethu Nkosana who weave narratives of the reclamation of history and of black bodies through music.
"We must come to see our spirituality and our sexuality as a tool to heal and empower ourselves and others." - Asanti, 2010