Soweto Based Artist Robbie Makwakwa Jr WAS Born 1993 at JohanNesburg 
hospital.  HE Attended primary school at Tholimfundo primary 
school and then went to Willowmead high for his high school 
without repeating any grade. Robbie enrolled in ArtsHub College 
studying Graphic Design in 2015 and graduated in 2017. HE Studied 
Illustration, Drawing, Photography, Videography, Animation and 
Web design. After college he was an intern at Inster Tattoo Studio, 
working in the Graphic sector. Unfortunately the studio shut 
down due to financial problems. Robbie started freelancing and 
become a photography freelancer for SABC and doing small client 
Gigs like branding for businesses. Robbie IS also a self taught musician, 
and through the use of softwarE tutorials became a good producer 
and a rapper. The Artist noticed his potential of music in 2007 AND 
has been performing at local events AND getting 
exposure SINCE. Not HAVING worked with industry Artists thus far, The artist has 
released two EP's one titled
Feel Me Up
and ANother
Unusual Concept.
My name is Kgotso Mahlatsi. I was born in South Africa in a big township called Soweto (The South Western Township). I have always been involved in art as I consider myself a product of art, with a very shy attitude I was given a chance to be seen through my art. I started my journey with drawing and subsequently moved onto doing music. Through these two fields I was able to see the bigger picture of what art really is and does.
After high-school, I was convinced that I wanted to do art for a living but was not really sure of which field. I considered interior design which I studied in the year 2015. I soon realised I had more to offer the art world and jumped to graphic design which I am still practicing at the moment. Design allowed me to fuse all my skills – art, sound design and visual graphics - to give my viewers a vision or picture of the concept that I would be trying to portray.   
Over the years I have gained sound engineering skills that have come to benefit most of the projects I have tackled over the years - the ability to compose music and write songs to concept. My graphic design skills allow me to produce branding, layout design, conceptual design, CI manuals, art and illustrations, music video editing, film editing, photography and sound design. I have good communication skills and a positive attitude that allows me to learn and work with others whenEVER the need arises.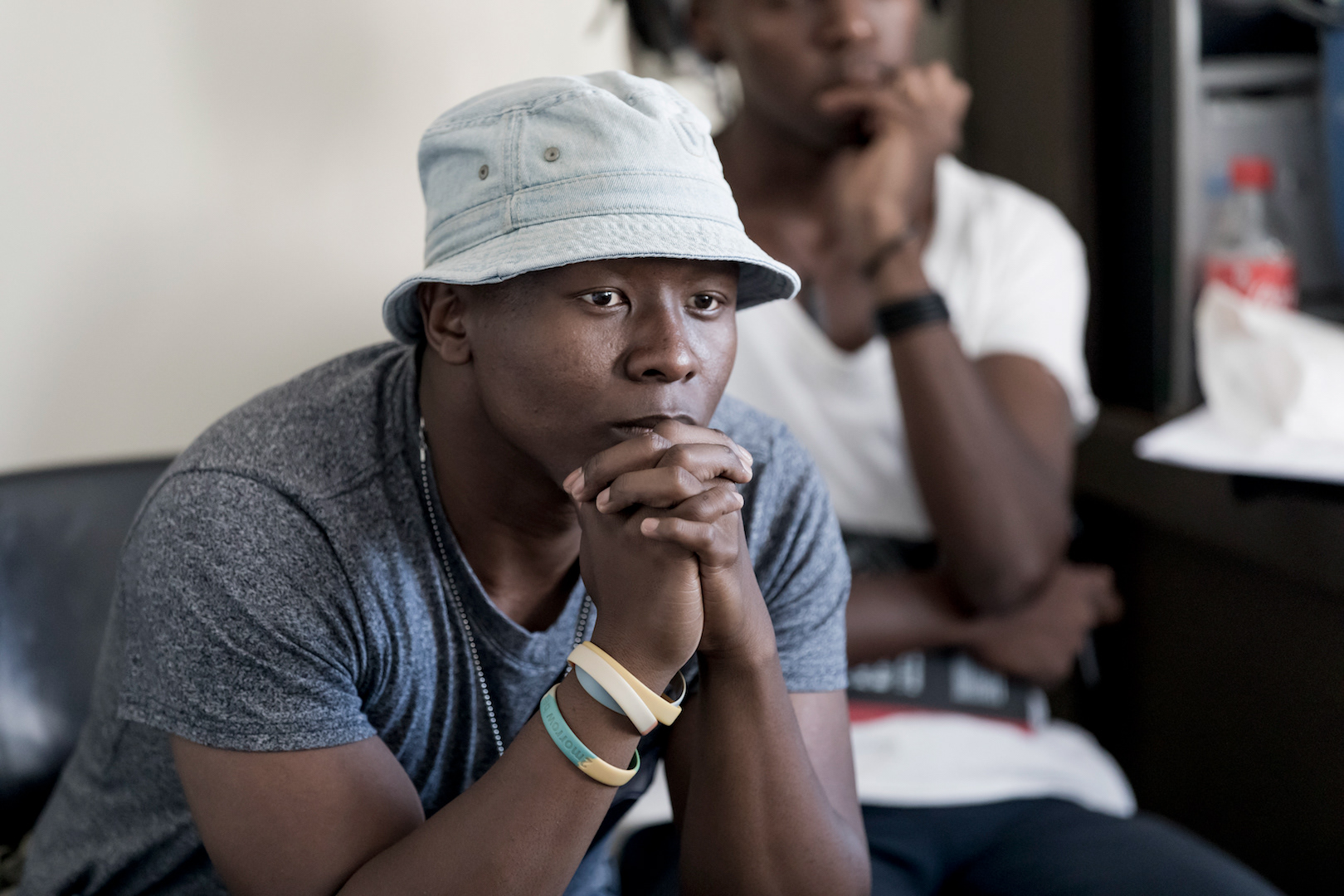 My name is Kamogelo Ngidi. I have a qualification in photography, video production and graphic design. I am currently a freelance photographer and graphic designer. A creative at heart, I use different mediums which range from digital design, photography, illustration and video production. I am passionate about creating new content which people can learn from. I enjoy watching movies, reading and talking to people from different backgrounds and learning different points of view which is evident in the kind of work I create.